Voor aanschaf van een nieuwe caravan heeft u bij ons keuze uit de 3 topmerken Hobby, Fendt en Caravelair. Met ruim 8.000 m2 kampeerbeleving kunt u de meest geschikte caravan vinden.
Wij zijn officieel dealer van Hobby campers / kampeerauto's. Een Hobby kampeerauto herken je direct, door zijn karaktervolle, unieke design en door de grote hoeveelheid standaard accessoires.
Iedere kampeerder is uniek en heeft zijn eigen wensen en voorstelling hierbij. Daarom zijn wij leverancier van alle merken voortenten en luifels zodat u een persoonlijke keus kunt maken.
In de showroom staan verschillende producten van campers tot stoelen, maar ook de movers staan hier tentoongesteld. Hier kunt u even rustig een kopje koffie drinken terwijl u zich laat adviseren over al de mogelijkheden en producten die wij te bieden hebben.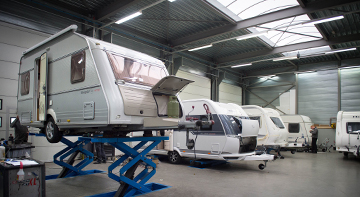 Bij ons in de werkplaats kunt u terecht voor schadeherstel en onderhoud. Wij zijn een door de BOVAG erkend schadeherstel bedrijf. De caravan of camper een  wasbeurt geven? Dat is ook mogelijk bij ons.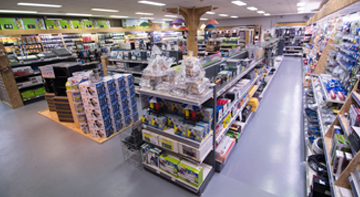 In onze kampeerwinkel vindt u een groot assortiment aan onderdelen en kampeerartikelen. Ook voor diverse soorten en maten gasflessen kunt u bij Cannenburg Caravans en Campers terecht.
Nieuw!
Bekijk hier een selectie van nieuw toegevoegde campers en caravans
CANNENBURG CARAVANS EN CAMPERS
Cannenburg biedt u alles voor een onbezorgde kampeervakantie. U kunt bij ons terecht voor een uitgebreide selectie nieuwe Hobby campers en nieuwe caravans van de merken Hobby, Fendt en Caravelair. Liever een occasion? Wij hebben altijd aanbod van mooie, scherp geprijsde, gebruikte caravans en campers.

Voortent of luifel
In onze showroom presenteren wij diverse mogelijkheden van de merken Dorema, Isabella, Thule en Unico.

Onderhoud en reparatie
In onze zeer moderne werkplaats (BOVAG erkend), zijn wij u graag van dienst met onderhoud en schadereparaties. Onze technici verzorgen alle soorten onderhoud, maar ook bijvoorbeeld montage van een mover, zonnepaneel, schotel, fietsdrager, achteruitrijcamera of trekhaak.

Van campingstoel tot jerrycan
In onze goedgevulde kampeerwinkel vindt u een uitgebreid assortiment technische onderdelen, gasflessen, campingtafels, campingstoelen en kampeerbenodigdheden, zoals haringen, rubbers, jerrycans, toiletvloeistoffen, schoonmaakproducten en andere accessoires. Van caravan tot koffiekan, alles op één adres: wel zo gemakkelijk!
Heeft u opmerkingen of suggesties naar aanleiding van onze website? Laat het ons weten! Dit kunt u doen door het contactformulier in te vullen, of ons een berichtje te sturen via Facebook of Instagram
| | |
| --- | --- |
| Maandag | 09.00 uur – 17.30 uur |
| Dinsdag | 09.00 uur – 17.30 uur |
| Woensdag | 09.00 uur – 17.30 uur |
| Donderdag | 09.00 uur – 17.30 uur |
| Vrijdag | 09.00 uur – 17.30 uur |
| Zaterdag (werkplaats gesloten) | 09.00 uur – 17.00 uur |
| Zondag | Gesloten |
Openingstijden tijdens feestdagen: check Google.
Ons caravancentrum is gevestigd in Almere. Onze klanten komen uit een grote regio rondom Almere, onder andere: Amsterdam, Amstelveen, Dronten, Kampen, Biddinghuizen, Elburg, Nunspeet, Zeewolde, Harderwijk, Amersfoort, Hilversum, Bussum, Huizen, Utrecht en Nieuwegein.